41 Queen St, Warkworth, New Zealand
Bayleys Warkworth
Categories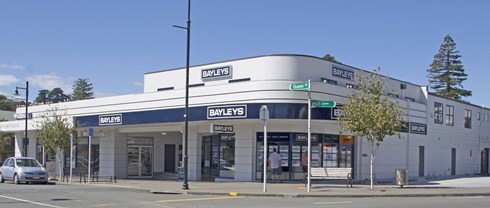 Bayleys Real Estate is a full service agency that specialises in residential sales, country, lifestyle and waterfront sales and commercial sales and leasing. Bayleys have three offices in Rodney North – Warkworth, Matakana and Omaha Beach.
The Bayleys team offer a high quality service reaching buyers that other agencies can't. With specialists in each market and suburb, when you employ the team at Bayleys you are getting highly trained professionals who add value and provide exceptional service.
Bayleys are also proud of their support of our wonderful local community – supporting the One Warkworth Business Association, Warkworth A&P Show, Springboard Community Works, Mahurangi Junior Rugby, Hospice, Matakana School, Omaha Beach Gold Club, Omaha Beach Surf Club, Mahurangi Tennis Club and other great local causes.
If you are looking for a professional agency who can be trusted, please contact the team at Bayleys.