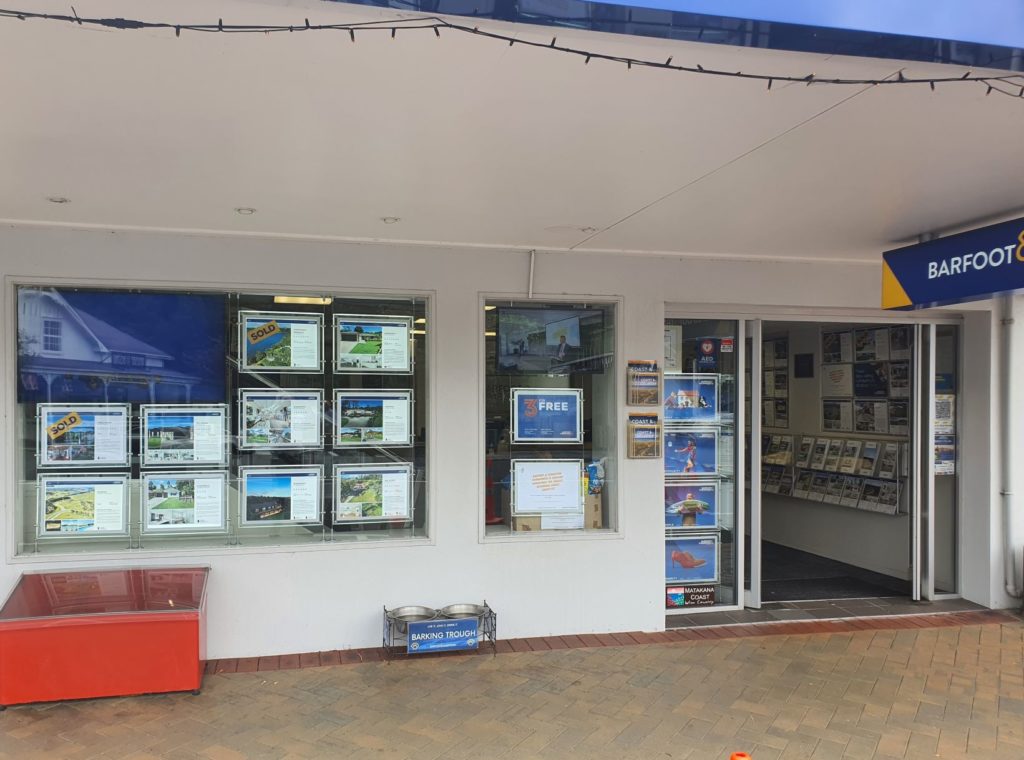 Located in the heart of Warkworth, Barfoot & Thompson is well positioned to work for buyers or sellers looking to change where they live. Whether it's on our beautiful coast, in the surrounding rural areas, in Warkworth town or one of the nearby villages, the experienced, skilled salespeople at Barfoot & Thompson have you covered.
The team's exceptional skills across all types of property, is backed up by the strength and reach of the Barfoot & Thompson network. Selling one in every three properties in Auckland, Barfoot & Thompson has over 60 branches in the region all of whom share property listings and information.
This means that when you list your property with Barfoot & Thompson Warkworth, any of the company's 1,700+ salespeople can introduce a potential buyer. The team also has the ability to tap into the national and international market increasing the reach of your campaign even further.
Easily accessible to Auckland, the North Shore and Northland, the Warkworth area offers a wonderful coastal lifestyle and an 'old New Zealand' small town community culture. It boasts beautiful beaches, reserves and regional parks, and a bustling village shopping centre with boutique stores, cafes and a variety of restaurants all set on the river.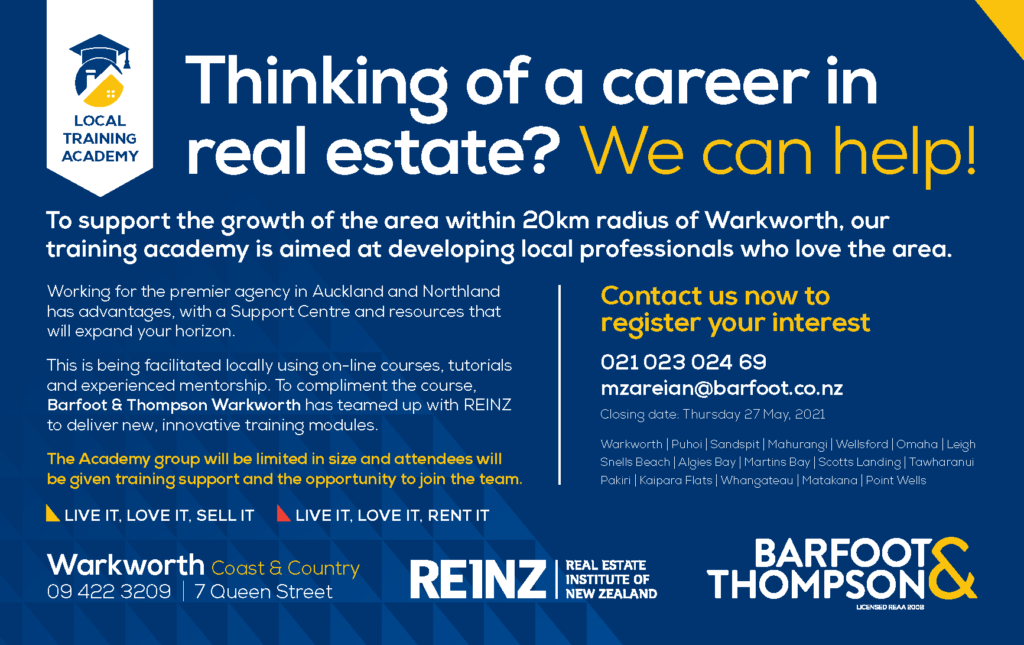 Barfoot & Thompson Training Academy
Address
From
To

7 Queen Street, Warkworth, New Zealand

8:30 PM
23/04/2021

5 PM
27/05/2021
If you're thinking of a career in real estate, Barfoot & Thompson Warkworth can help. They're looking for local professionals who love the Warkworth area and are interested in attending an Academy group. Barfoot & Thompson and the REINZ is teaming up to deliver new, innovative training modules to begin a career in real estate. Expressions of interest must be registered by Thursday, 27 May. Email Mehran Zareian or call him on 021 023 02469.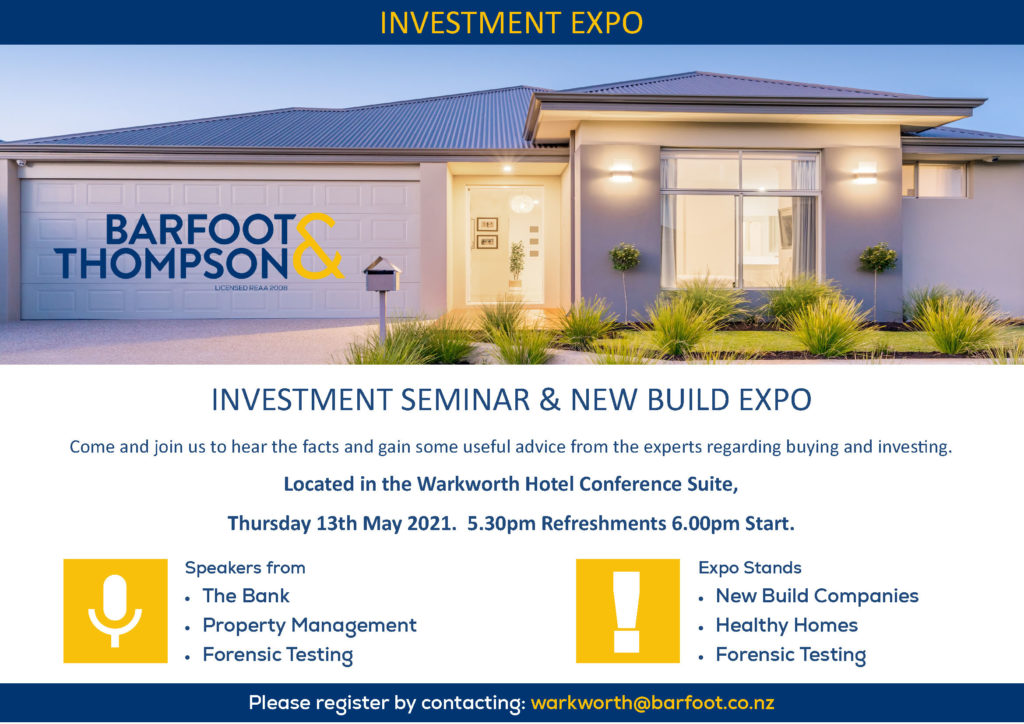 Barfoot & Thompson Investment Expo
Address
From
To

Warkworth Hotel Queen Street, Warkworth, New Zealand

5:30PM
13/05/2021

8:30 PM
13/05/2021
Investment seminar and new build expo – join Barfoot & Thompson to hear the facts and gain some useful advice from the experts about buying and investing in property.