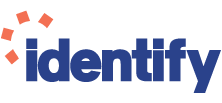 39A Florence Ave, Orewa, Auckland, New Zealand
Identify Marketing – strategy & support for small business
Categories

Marketing strategy, action plans, and coaching for small business owners
We help small businesses become more confident and capable with their marketing so they get greater exposure to their ideal customers.
We're small business owners just like you. This means we know first-hand just how hard it is to prioritise marketing with everything else that needs doing. It also means we know how good it feels when it all starts to work and the business grows!
Working with us will help you come up with an actionable plan to reach your ideal customers and grow your business. On this journey, you will get clear direction, a marketing map and our support.
Warkworth local, Rachel Callender, is one of our marketing strategists.  When is comes to your marketing, Rachel will get to the heart of what you need to say and do, with beautiful attention to detail.
Companies that we have had the privilege of working with include: Matakana Skincare, Mahurangi Oysters, Orewa Optics, Primrose&Co, 360 Osteo, and Village Guide to name a few.
Other areas we can help your business to flourish are Digital sales funnels, Automation and CRM.